Video Production Company Melbourne
Exceptional quality, competitive rates, fast turnaround
In this fast paced world we live in, web visitors want to process and evaluate information quickly. So it's not hard to believe that research shows that people are more likely to watch a short well produced clip about a product or company than they are to read about it.
By the time you read this excerpt, the figure is bound to be larger, but right now, there are roughly 700 new websites born a minute worldwide. Because of this figure search engines demand better content in order to display better search results. Google hates 'thin content' which is short text and few pages. So what did webmasters move to? dense text, images and pages (which is not what consumers want). Now the next evolutionary move naturally shifts to video.
So if you are not yet thinking about producing video for your website, then you are missing out on one of the most effective and revolutionary marketing tools available to businesses today.
Website clips are a little different than regular videos. Online clips need to be short, sweet and to the point. Web visitors don't have the time to sit through a 30 min presentation on what a company does. As proud of your brand as you may be, you simply can't shoot a lengthy clip, post it online and hope that people will take their time to watch. Experienced producers know that your brand needs to get its message across in 90 seconds or less. That's why it is absolutely important to choose the right media company to be your partner in this endeavour. To that effect, here are several useful tips that will help you make the right choice.
Out of all the video production services melbourne has to offer, which do you choose?
What kind of end product are you looking for?
You first have to decide:
– What kind of clip you want. Are you looking for animations or do you want it to involve real people such as your employee's or actor/presenters?
– What is your targeted message and audience?
– Are you trying to cram too many different messages into one video?
– How are you planning to reach your targeted audience?
– The duration of your clip.
You need to have a clear direction when media production is concerned. The good news is that, a professional producer can help you put things in perspective.
Once you know who your target market is, then you will be better positioned to decide which kind of clip and distribution channels are best suited to reach them. These are all things that you can discuss with your chosen media company.
The company's level of experience and expertise
As easy as it is to make video nowadays, producing a professional, respectable corporate media clip takes a great deal of experience and expertise. It's not just a matter of taking your Smartphone out and shooting something. There is a lot of technical know-how, marketing psychology and client-producer correspondence that goes on behind the scenes. Have you ever seen some of those wonderful adverts that make you want to immediately go out and buy whatever product or service they were pitching you? Well, those were not shot or produced by amateurs. A lot goes into these things and you need a media partner who has the technical acumen and experience to advise you accordingly and take the appropriate action.
Additionally, experienced production houses have seen it all. They know what works and what doesn't based on their past trials, failures and successes based on A/B split testing. They are therefore the best people to advise you on which way to go depending on the kind of message you want to pass across. An experienced producer can give you a realistic idea of how many video's you may actually need (depending on the diversity of your company's products or services). Also how to target your main demographic and your chosen distribution avenue. These are not things that your average Joe would successfully determine without a great deal of trial and error. You need someone who has done it before and who knows what works and what doesn't.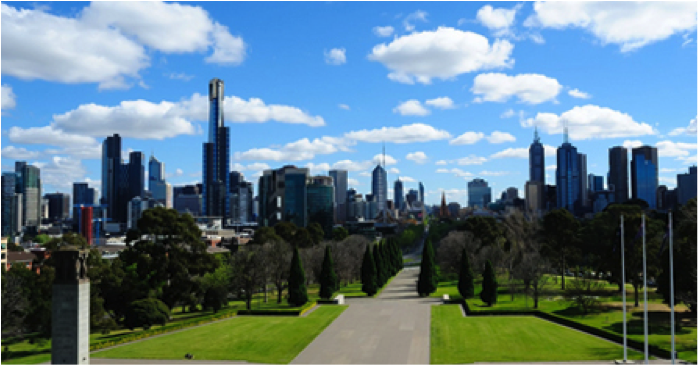 Your budget
Your specified budget and desired outcome will determine the kind of producer you choose. The size of budget are you are intending to invest on the final product determines the depth of editing, the length of production, and the size of on-site crew and so on. Unless you really want something that is simple and wayward as far as after effects quality is concerned, you have to take some time and think about how much you intend to invest. That being said, WVA is sensitive to a tight budget, and is able to tailor a product that gives you 'a rib eye taste and tenderness at a rump steak price'. Being upfront with the producer you are considering is one of the best ways to determine whether or not your budget is going to work. These companies can effectively tell you what kind of end product you can get with the kind of budget you are willing to spend.
Go by reputation
Top production houses acquire a reputation over time for a good reason (please check out our long testimonials page at our top menu bar). You need to get referrals, read reviews and ask around. You need a company that will not go back on their word. A company that produces the kind of quality they promise, and one that does it within the agreed terms and budget and most importantly – on time. A company's reputation matters. Find out what everyone is saying before choosing a producer.
A reputable video production company Melbourne trusts.
We have been in business for over 20 years and we have the experience, the expertise and the creativity necessary to produce clips that are not only compelling, but are also entertaining, of the highest quality and that convert sales.