Online Video Producer & Motion Graphics Specialist
A Professional Video Producer Catering for all Your Visual Media Needs
Web Videos Australia offers the very best visual media solutions including corporate videography & photography for businesses across the country. Exceptional communication, unparalleled quality & super fast delivery sets this web video company apart from the rest. We pride ourselves on our unique ability to wow our clients with each and every project that we work on. Whether it be for small, medium or large companies such as Philips, Ricoh, Nutrimetics, Citibank, AMP or Jurlique, we work on any style of video conceivable with utmost pride, commitment and enthusiam.
A Web Video Company Based on 25+ Years in the Media Industry
Web Videos Australia was created by former number 1 pop star and TV entertainer, Melanie Alexander in December of 2011. Her extraordinary 25+ year career in the media industry combined with her vision of connecting people and businesses through high quality web videos, lead her to becoming one of the most successful video producers in the country.
As her loyal ongoing clients will tell you, Melanie is known for her warm, authentic, highly professional nature and attention to detail. True creative experts, Melanie and her team's excellence is clearly evident throughout their craft. With crew based in most cities including Sydney, Melbourne, Brisbane, Adelaide and Perth, WVA is your number 1 choice for nation-wide video production.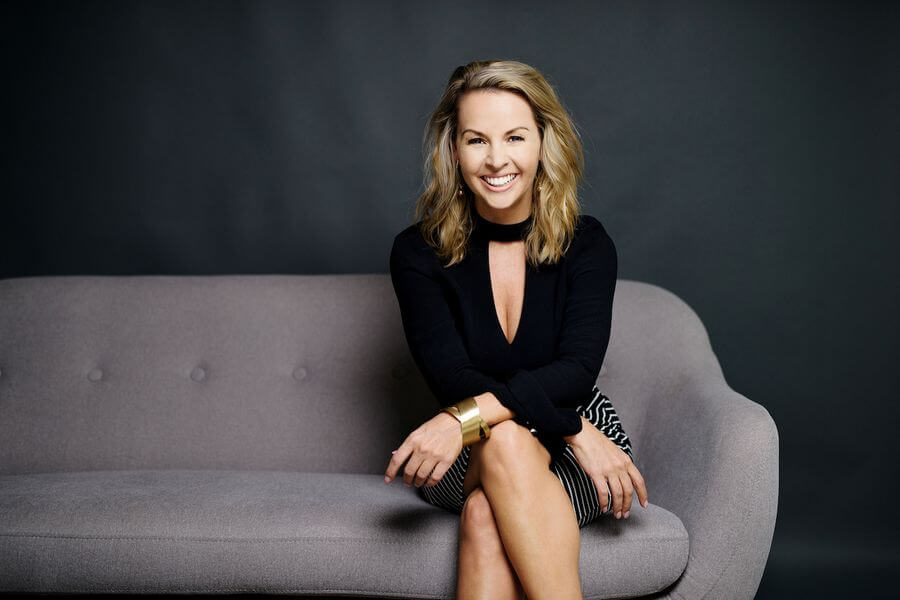 It was a real pleasure working with Melanie and her team! They helped me to produce an amazing video which surpassed my expectations. Mel was super responsive and easy to work with, and we developed a real good working relationship quickly!
Alan Chua, Recruitment Marketing Manager, Philips
Melanie was a pleasure to work with. She is incredibly personable and has an amazing ability to make her subjects feel at ease and comfortable whilst filming. Her knowledge of presenting in front of the camera teamed with her filming and editing skills allow her to provide the best advice with fantastic results.
Alicia Draper, Marketing Manager, Blum Australia
Motion Graphics – When a Location Shoot Ain't For You
Sometimes the only way to engage, and inform your audience about a complex sales concept is through motion graphics.
Often, the best solution is to fully illustrate the concept – aided with visual metaphors and then coupled with a carefully crafted narration.
Our range of work is truly diverse. We have created literally thousands of videos over our many years in business… tailor-making every single one of them to suit the individual branding and style of the company. We truly love what we do!
Boost Brand Awareness
The sub-conscious plays a powerful role when a web visitor is faced with buying decisions. A would-be consumer will choose one business over another because of a feeling of familiarity towards the brand. This is an unconscious form of trust. By utilising corporate video production you can take advantage of this thought process by having an answer for all the consumer's pain points – all while projecting your brand in a professional manner that gets remembered.
Engage Web Visitors Longer
By implementing clip media on your site, you are able to engage your viewers long enough to get your company's message heard. This kills two birds with one stone: more brand awareness that lead to sales, and a lower 'bounce rate' – This is a one of many 'quality scores' Google uses as a measuring stick to distinguish the relevancy of your website. By keeping visitors on your site longer you are giving your website far better chance with organic search rankings on Google.
Increase Sales Conversions
The presence of an informative sales or promotional clip on your website will convert visitors much higher compared to an identical website without one. We all live in an age of information. And consumers want it quickly in a timely, entertaining fashion. Its not a matter of "do I need video?" It's a matter of "how many do I need?". By sticking you head in the ground and procrastinating, you are only making matters worse for your business in the future. If that isn't enough, a website with a clip embedded on it is also favoured much higher in Google's search rankings, giving you greater chances of driving more traffic to your site.
5 MAIN THINGS TO CONSIDER WHEN CHOOSING A WEB VIDEO PRODUCER
1. What Type OF CLIENT ARE YOU?
This is the very first question you should seek to answer. What kind of client are you? Are you the kind of client who prefers to be involved in every part of the videography process or are you the 'hands-off' kind of client? There are clients who want to oversee every bit of the production; from the conceptualisation, the actual filming, then to video editing. Others, however, would rather have the production house handle everything and only approve the final product. Once you decide the kind of client you want to be, then you can start looking for videography experts who are in line with your desires. WVA welcomes both sides to the spectrum, although to some degree, we encourage our clients to trust in our expertise and 25+ years of industry experience.
2. WHAT TIMELINE ARE YOU WORKING WITH?
Video production involves quite a substantial amount of time invested. You need to decide well in advance when you need the work completed by and account for that period of time. There are some freelancers that claim they can produce a 60 second clip within 48 to 72 hours of request and then there are studios that take well over 6 weeks to produce a clip of the same duration. WVA can swing either way – depending on the complexity of the project, the organisation on the clients side, and size of the budget. If your project is a matter of urgency, then you should expect to pay an express fee. WVA always does its best to cater for an urgent project if the schedule allows it. It is all in the planning. What you should bare in mind is that visual media is an investment. As a business owner, you are not just buying a promotional media clip… you are buying brand awareness and future sales. This is the one medium that can actually revolutionise how your brand is viewed online. To that effect, it warrants meticulous planning which includes an adequate timeline.
3. What is the company's communication policy?
Just because you may be a 'hands-off' client doesn't mean that you want to be kept in the dark. Remember, this is a substantial investment and everyone wants to have some insight on how their investment is going. By finding out what kind of communication policy the studio has will help you determine whether or not you can satisfactorily work with them. Here at WVA, we a true believers in fast communication, answering emails promptly and keeping you up to speed. We provide an outstanding service and deliver the completed project on or before your deadline.
4. What is The Company's Creative Process?
There is absolutely nothing wrong with choosing an up and coming videography company. The problem, however, arises when unforeseen hindrances occur due to inexperience. These setbacks may cost you and your brand valuable time and money. Studios that have a set creative process are the safest to go with. This shows that their methods have been tried and tested over time and can be relied on. Find out what kind of creative process the studio follows, the kind of role they will expect you to play, how fluid their communication with the client is and how often they hit their projected deadline. These are all signs of a reliable production studio.
5. Video Production Pricing
The pricing of video production can vary quite significantly. Higher quality productions are obviously more expensive than lower quality ones. But that does not mean that you have to break the bank if you want the best kind of quality for your brand. Media production houses worth their salt should offer a variety of options to suit your budget. With a higher budget, more production value can be applied which means that more crew can be employed with a slicker outcome. For lower budgets, this would involve less crew and potentially a longer turn around time.
To get started, have a think about the following:
– What type of video are you after? Are you looking for animation or do you want it to involve real people such as your employees, or professional presenters/actors?
– What is the ideal duration of your clip?
– Who is your target audience?
– What is your target message?
– What is your company's USP (Unique Selling Position)?
It is all about your preferences and the kind of budget you have to work with. We work with all types of budgets and are happy to discuss different options to suit your needs.
The current online marketing trends show that the inclusion of quality videography & photography on your site is imperative if you want to attract a wide array of viewers and readers and keep your web visitors on your site for longer. The internet culture is that of impatience; people want all their information served up in as brief a package as possible. And when it comes to goods or services of a higher price tag, consumers tend to do more in depth research, meaning they are jumping from one website to another comparing prices, warranties, reviews, pros and cons. So while they are doing this, it's your job as a business owner to do your best at standing out of the crowd with great visual media. When a consumer is in the midst of making a buying decision, the business that loses out is the one that fails to deliver the right information in a timely and easy to find manner. That is why professional video and photography is a must. It's vital to present your company as a professional entity with an appealing, user-friendly website. So, in 2018 and beyond, it will no longer be a question of whether you need a visual media company, but how to find the best one.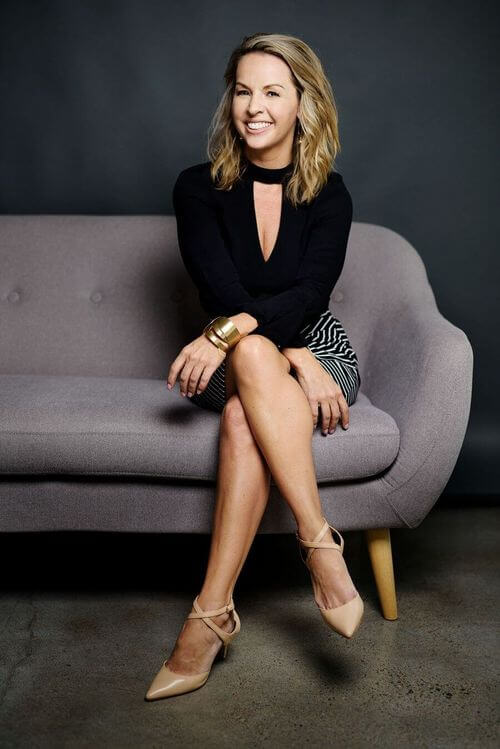 The Right Choice
There is a good reason that Web Videos Australia has been around for so many years. We have built up a fantastic client base, with most of our clients referring us onto others after hugely successful campaigns. What's the secret? Well, quite simply… we truly care. Each project we work on is like a new baby for us… we give it immense focus and attention, and do everything possible to ensure that each client is over the moon with their end result. It's hard to describe the joy we get when we receive elated comments from our clients at the end of each job. It is extremely rewarding and is our driving factor.
Promotional Videography
A product launch without an appropriate clip is like a skydiving with a faulty parachute – there's a good chance you will bomb. Let us remove the worry. WVA is committed to providing top quality promotional clips to help you increase your business, improve your online presence and allow you to connect with your clients in a more effective way.
Professional Video Editing
Our video editing services are second to none. It not only takes years of experience, but a natural gift for video editing to be able to boil hours of raw footage down to a short clip that captivates a viewers attention, evokes certain emotions, and leads a prospect to buy. After all, as a business owner, you are not buying a video production – you are buying brand awareness, a professional look to your website and future sales.
Corporate Video Production
WVA offers the most competitive corporate video prices. We ensure that the style of your production matches the feel of your branding. This is a talent that not every videographer possesses. We pride ourselves on making deadlines. Sleep easy knowing that WVA delivers on time, every time.
We would love to hear from you! Contact us via the methods below.