Animation Melbourne Wide – For Businesses Who Want To Convert More Traffic
Choose The Right Melbourne Animation Expert
Its a hard process creating an effective website clip. Especially one your visitors will watch until the end. It's one thing to be able to use an animation program. One that creates whiteboard animation videos. Or being able to use 3D picture software. But great animated clips require a combination of winning variables. Variables that keep your prospects engaged.
An Animation Studio Melbourne Trusts.
When it comes to animation Melbourne will love, it's paramount that the clients visualisation is presented properly. And to the highest expectations. That is why we listen and know what questions to ask. This ensures a swift project delivery. And a winning video.
Script Writing
Great business animation needs to be short and to the point. The longer your clip runs, the less a viewer is willing to watch. The average time span for most animated video clips is 15 – 60 seconds. A good pro voice-over can fit 200 words into a minute. This means your script writing must be sharp. Especially if your clip is under 60 seconds. This is why business owners need to choose a animated video expert carefully. One that can handle writing good sales copy.
Animation Melbourne Style.
Our animation studios in Melbourne produce top quality animated characters. Ones that fit and suit the style of your businesses branding. This is especially important if you already have a pre-existing animated style. Let us match the design of you website or logo.
Our talented team can bring your visualisations to life. Portraying a story. A concept. A message. Or training instructions. Keep your web visitors on your site longer with the dynamics of this attention grabbing media style.
A Lower Bounce Rate
Do you use Google analytics? Do you track the performance of your website? Have you noticed a 'bounce rate' percentage? Google tracks visitor browse time on every website. This is one of Google's means of gauging the relevancy and quality of a site. Somebody may visit your website, then 'bounce off' relatively quickly. This may affect your overall organic search
Rankings
A visitor may bounce if you have an overwhelming amount of text info on your website. You can condense it down with animated graphics that make the info easier to digest.
Positive Google rankings occur when you introduce and engaging clip. But only if  you are able to engage your visitors. With an interesting video animation Melbourne residents can relate to your bounce rate percentage will drop. With time you will see your site rise in Google rankings. This is especially true with websites stuck at the bottom of page 1.
Neutralise Sub-Conscious Judgement, Gain Trust
Animated media can help to do this since the characters are fictitious. With regular video, viewers may sub-consciously judge a clip. This can happen when using models or presenters showcasing a video.  This leads to judging the product itself. It is normal for people to judge other people. Most of us do it without even realizing it. This can be avoided using animations with friendly engaging characters. This keeps the viewer focused on listening to your message. Giving you a higher possibility of being liked and resulting in trust gained for your brand. And in-turn making more sales conversions.
Friendly Character Renderings With Video
This showcases business personality. It is important to share this with prospects. Personality contributes to repeat customers. Especially since most businesses have little contact with customers online. Without personality, establishing a trusting relationship can be harder. Character renderings can take over that gap. Creating a virtual connection – gaining subconscious buyer trust.
A Professional Touch
Motion graphics give your website a professional look. Your competitors may offer a better product. But their website may fail to reach its visitors properly. So consumers will turn to one who does. It is human nature to choose the most professionally presented offer. This is if a consumer is given a choice out of an array of products that are basically all the same.
Message Complexity
Some messages are difficult to explain. Even using traditional video. This problem is compounded when trying to keep the clip short. When posed with this problem, there is only one solution. You need to illustrate the concept aided with visual metaphors and narration. Your audience will understand your concept easier and faster. Keeping in mind it is also entertaining, they will watch for longer.
For Those Who Are Camera Shy
Most business owners opt to present their product or service themselves. Unless they have the budget to hire a professional actor or presenter. They do this without any experience in front of the camera. They quickly realise how much hard work it is to get a perfect take. Even for the most confident person. A day's filming can quickly become cumbersome – especially for those who are camera shy. All these factors need to be taken into consideration. And before choosing your business clip genre. This makes animated videos an easier choice.
Circumvent The Filming Process.
Shooting video can take up to a full day to complete – depending on the project. Meaning the business owner or staff are being kept from their jobs. Animated production is different. This bypasses worrying. You dont need to worry about your makeup smudging. Or sweating under a spotlight. You don't need to shoot take after take. Or shooting from different angles. All while trying to deliver a clear sales script.
Alternatively you can call or email us. 7 days a week. Lets discuss what you are visualising. And we'll take care of the rest. This saves time and money. Without any lost productivity. Not to mention removing worry and doubt and the surprise of how your personality may project on film.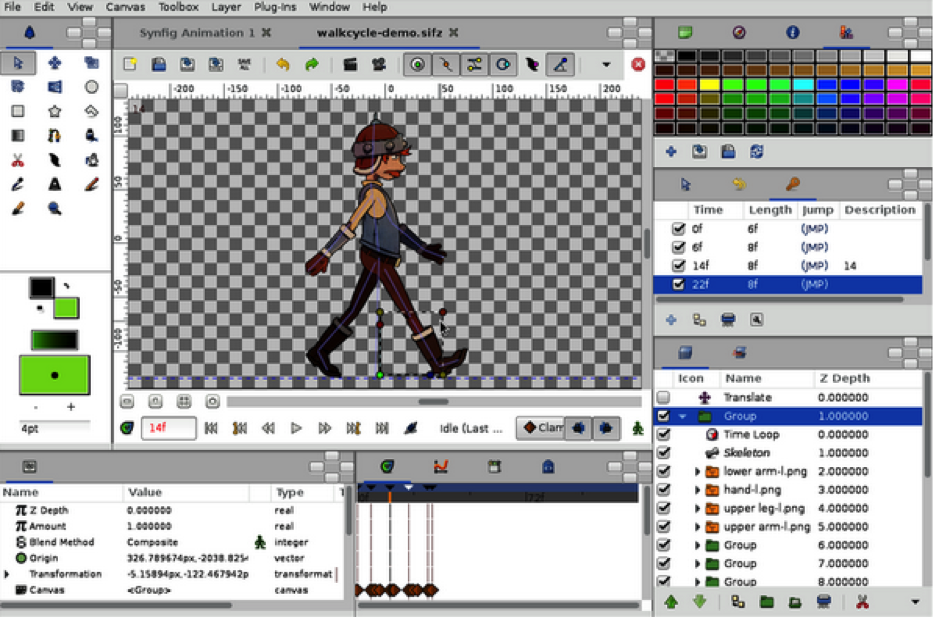 Animation Melbourne – We Operate 7 Days A Week.
WVA operates every day. Emails are promptly returned. And quotes are handled in a very timely manner. Contact us for a non obligation quote today!