#1 For Corporate Video Production Australia 2018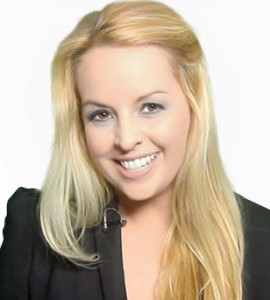 Welcome, I'm Melanie Alexander, the Director of Web Videos Australia.
Are you looking for a small business video, animation, green screen, slideshow, promotional, testimonial or corporate video production? We are able to take your ideas and turn them into a visual masterpiece.
VISIT OUR VIDEO GALLERY
Essentially, you are not paying for video production services. Rather, you are looking for more sales, increased brand awareness, and a greater public understanding of your unique selling position. And because of this, if your video fails to hit the mark with laser guided precision, then the whole endevour  was for nothing.
It's for this single reason you should only consider production companies with vast experience in current video trends and marketing strategies.
You may have asked yourself if your business really needs video? The reason you do need it is for one simple reason – the internet. People reach for their phones, tablets or laptops for any type of info they need. And video media is the preferred medium. Countless studies have proven that a website with a clip embedded on it converts drastically higher than a static website with just text and images. Video not only works for your business 24/7 on your website, but also on other social platforms and search engines like Facebook and Youtube.
WVA helps to not only convert more sales, but also raise brand awareness. Broadcasting your message to the masses by engaging your web visitors for longer. Be sure to check out our work to see what type of service fits you the best so we can turbo charge your business!
Contact us today so we can provide you with a no obligation quote and a greater understanding of what sets Web Videos Australia apart from our competitors.
Boost Brand Awareness
The sub-conscious plays a powerful role when a web visitor is faced with buying decisions. A would-be consumer will choose one business over another because of a feeling of familiarity towards the brand. This is an unconscious form of trust. By utilising corporate video production you can take advantage of this thought process by having an answer for all the consumer's pain points - all while projecting your brand in a professional manner that gets remembered.
Engage Web Visitors Longer
By implementing clip media on your site, you are able to engage your viewers long enough to get your company's message heard. This kills two birds with one stone: more brand awareness that lead to sales, and a lower 'bounce rate' - This is a one of many 'quality scores' Google uses as a measuring stick to distinguish the relevancy of your website. By keeping visitors on your site longer you are giving your website far better chance with organic search rankings on Google.
Increase Sales Conversions
The presence of an informative sales or promotional clip on your website will convert visitors much higher compared to an identical website without one. We all live in an age of information. And consumers want it quickly in a timely, entertaining fashion. Its not a matter of "do I need video?" It's a matter of "how many do I need?". By sticking you head in the ground and procrastinating, you are only making matters worse for your business in the future. If that isn't enough, a website with clip media embedded on it is also favoured much higher in Google's search rankings, giving you greater chances of driving more traffic to your site.
Your Premier Choice For Australian Production Companies
<
Nutrimetics
Promo / Green Screen / Corporate
Jurlique PR Event
Corporate / Promo
Cohen Handler Partners
Corporate / Testimonial
My Online Clinic
Animation / Corporate
Nutrimetics Makeup
Promo / Green Screen / Corporate
Philips Healthcare Conference
Corporate
FRED Trolley
Corporate / Promo
EzyBee Australia
Animation
Principal Edge Client
Corporate / Testimonial
Corporate Video Production
WVA offers the most competitive
corporate video prices.
We ensure that the style of your production matches the feel of your branding. This is a talent that not every videographer possesses. We pride ourselves on making deadlines. Sleep easy knowing that WVA delivers on time, every time.
Professional Video Editing
Our video editing services are second to none. It not only takes years of experience, but a natural gift for video editing to be able to boil hours of raw footage down to a short clip that captivates a viewers attention, evokes certain emotions, and leads a prospect to buy. After all, as a business owner, you are not buying a video production - you are buying brand awareness, a professional look to your website and future sales.
Promotional Videography
A product launch without an appropriate clip is like a skydiving with a faulty parachute - there's a good chance you will bomb. Let us remove the worry. WVA is committed to providing top quality promotional clips to help you increase your business, improve your online presence and allow you to connect with your clients in a more effective way.
Animated Video Production
WVA stands tall out of all the animation companies Australia has to offer. Sometimes the only way to engage, and inform your audience on a complex sales concept is through animation video. The only solution is to illustrate the concept aided with visual metaphors and coupled with carefully crafted narration We cater for all your animation videogrpahy needs, in 2D or 3D.
WHAT CAN AUSTRALIA'S BEST VIDEO PRODUCTION COMPANY
DO FOR YOUR BUSINESS?
"I can't recommend Web Videos Australia more highly. I have used them for over 5 years and will continue to work with Mel and her team in the future. Many many thanks for your awesome work which has had a massive impact on my business."
Brett Woodward, CEO, Restwell Property Services
"Melanie and her team were great to work with – very efficient with a super speedy turnaround time. They took direction really well and made the whole process really easy for us, even with such short notice! Everyone absolutely loves the clips. We would highly recommend Melanie and her team to anyone."
Emma Green, Marketing Assistant, Nutrimetics Australia
"We engaged Mel and her team as a part of a broad business brand and engagement strategy. The final production has been very well received and have become a key part of our new website and digital strategy."
Anthony Landahl, General Manager, Principal Edge Financial Services
"We are delighted with the masterpiece of a video we commissioned for a high end property in Docklands. Melanie's professionalism made the entire process smooth and totally stress free. The project was also delivered in record time. We will definitely use WVA's services again in the future."
Hayden Mitchell, Real Estate Agenet, Hocking Stuart
"Thank you Mel and WVA for producing outstanding results for 630 Group and it's clients. Amazing service, results and most importantly, incredibly happy clients - in finance, real estate services and project marketing!"
Robert Kantor, Director, 630 Group